United States Securities and Exchange Commission (SEC) Chair Gary Gensler is concerned that a new proposal to create a regulatory framework for cryptocurrencies will undermine investor protections in the traditional financial market, according to a Wall Street Journal report published Tuesday.
While speaking at The Wall Street Journal's CFO Network Summit on Tuesday, the SEC chair was asked about the bill initiated last week by Sens. Cynthia Lummis (R., Wyo.) and Kirsten Gillibrand (D., N.Y.).
The legislation could have market consequences
Mr Gensler initially declined, stating that he would rather meet with senators to discuss the proposed bill. He went on to say, however, that legislation aimed at cryptocurrencies could have consequences for stock exchanges and mutual funds.
He replied that the commission doesn't want to jeopardise the safeguards it has in a $100 trillion capital market," saying,
"We don't want our current stock exchanges, mutual funds, or public companies to, sort of inadvertently by a stroke of a pen, say 'you know what, I want to be non-compliant as well, I want to be outside of this regime that I think has been quite a benefit to investors and economic growth over the last 90 years."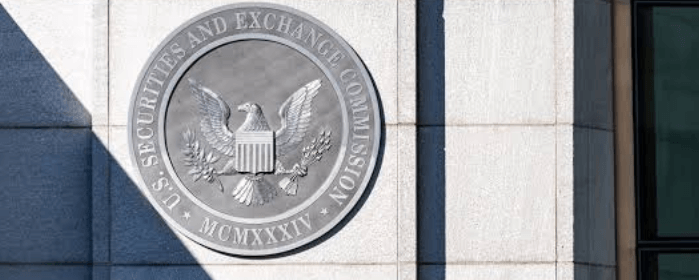 Mr Gensler, however, insisted that they are only concerned with the retail public and are not looking to expand their jurisdiction. But the public is being offered these cryptocurrency tokens, and the public is hoping for a better future. That is the nature of an investment contract, which is a type of security.
The bill, which was introduced in early June by the two lawmakers, would classify the vast majority of cryptocurrencies as commodities. The "Responsible Financial Innovation Act" aims to address a number of aspects of cryptocurrency regulation, including taxation of digital assets, stablecoins, and agency jurisdiction.
The bill would exempt some cryptocurrencies from the SEC's jurisdiction, eventually transferring crypto to the Commodity Futures Trading Commission (CFTC), which is more lenient with the industry.
According to the report, it would also introduce new concepts into the nearly 90-year-old securities laws, allowing some digital token issuers to comply with less stringent disclosure requirements than public companies.
One of the provisions of the much-anticipated bill will indeed seek to provide further clarification around which virtual currencies meet the legal definition of securities that the SEC should govern.