In light of the continuing political unrest in Sri Lanka, which has reportedly resulted in serious sabotage of fuel and other necessities, the central bank of the South Asian country has issued a warning to its citizens against utilising cryptocurrency, claiming that it is "largely unregulated."
The nation's central bank, CBSL, stated on Tuesday that it does not view cryptocurrencies as legal tender in the country and emphasised that it has not granted any entities a licence or other form of authority to perform the operation there.
The central bank stated that it had not permitted any initial coin offerings (ICO), mining operations, or virtual currency exchanges in the country, citing its prior warnings issued in 2018 and 2021. Virtual currencies are regarded as unregulated financial instruments, and their use in the nation is not subject to regulatory control or protections.
"The public is also warned not to fall prey to various types of VC schemes offered through the Internet as well as other forms of media," the bank says.
Sri Lankan faces an economic crisis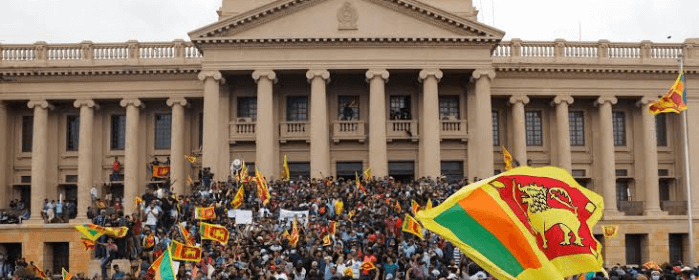 The news was made after the SBSL bank increased interest rates to 15.5 percent and Sri Lanka's inflation rate exceeded 54 percent in June. Inflation in Sri Lanka, where 22 million people reside, is currently estimated by the central bank to be over 45% at the time of publication.
Thousands of people flooded the streets of Colombo, the country's metropolis. At Galle Face Green also, the city's primary protest location, many people gathered. According to an Aljazeera report, some individuals listened to fiery speeches at a temporary podium set up for regular citizens to speak in opposition to the government's handling of the economy.
In the midst of widespread protests over the island's economic crisis, President Gotabaya Rajapaksa also evacuated Sri Lanka on a military jet. However, a source told the BBC that the exile of the former president provided "hope that in the future we can eventually become a developed country, economically and socially".