Cryptocurrencies are becoming increasingly useful with every passing day. People from all over the globe are using crypto in different ways. It is not only becoming popular as an investment asset, but it is also a preferred way of conducting payments and transactions. This is why the volume of crypto payments and transactions has also increased lately.
Moreover, American crypto owners are increasing at a fast pace, indicating the increasing use of cryptocurrencies in that region. The developing and the developed world have found their own reasons to support the rise of cryptocurrencies. Even though several countries and authorities are still against the use of crypto, the overall future of cryptocurrencies looks to be bright.
Crypto payments gain more attention from consumers and merchants
According to a recent survey, US crypto owners prefer to pay for their online or in-store purchases through cryptocurrencies. The results of this survey appear to be a major boost for the American cryptocurrency community. It shows that almost 30% of crypto owners had bought something from the assets in the last month. Also, about 21% of owners paid through cryptocurrencies for their in-store purchases.
Additionally, 25% of the cryptocurrency holders preferred merchants and retailers who accepted cryptocurrencies as a payment gateway. This shows that businesses that offer cryptocurrencies as a payment option attract more consumers and buyers because of the added feasibility. Also, 33% of buyers stated that they would switch to other merchants if they provided the option to pay through cryptocurrencies and other digital assets.
This survey came as a major realization for the business sector. It shows the increasing consumer interest in the concept of cryptocurrency. People from all walks of life are pursuing the use of digital assets. Thus, it is imperative that cryptocurrencies are the future of the financial world.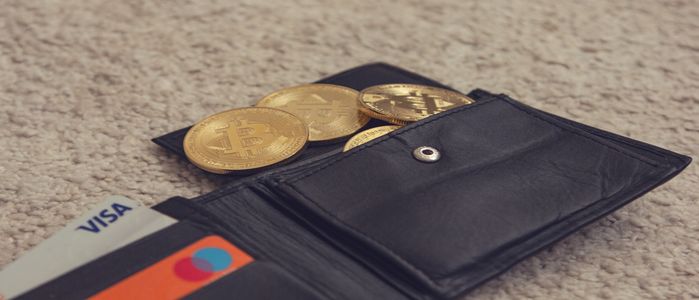 Payment giants like Visa and Mastercard have also adopted cryptocurrency programs. Visa has about 30 crypto card programs, while Mastercard has over 20. Both of these organizations are eyeing the increasing potential of crypto payment systems. Circle, a crypto payment organization, has skyrocketed in recent months. The rise of Circle shows how investors and consumers are tilting towards the use of cryptocurrencies.
It is estimated that the transaction volume for cryptocurrency transactions will surge past $10 billion. Buying and dealing with crypto is becoming more feasible for users. Therefore, organizations that are not exploring opportunities in the digital asset payment system are missing out on a lot of potential business.