The fluctuation of prices is a common phenomenon in the crypto market. This is something that makes the industry exciting. It offers more profits, but at the same time, the risks of losses are also incredibly high. The bulls and bears remain in a never-ending tussle. Bitcoin and Ethereum influence the performance of the rest of the coins. Thus, their market standing is also critical for the overall market.
The global crypto market cap has shrunk to $1.87 trillion in recent trading hours. This shows that the market has shed its value by a significant margin in a short time. Bitcoin and several other cryptocurrencies are on the losing side, shedding significant valuation over the last week. The altcoins are also suffering from a lack of momentum and a significant risk of further downward movement.
Bitcoin crashes to $40K, the crypto market continues to suffer
In the last 24 hours, Bitcoin has shed around 2% to continue its weekly tally of losses. The coin has lost around 14% during the last week. Its market cap is under $765 billion. Whereas its 24-hour trading volume is around $35 billion.
A similar trend was followed by ETH, which lost 13.50% in the last seven days. The market cap and trading volume of over 120.34 million ETH coins have also suffered from the recent dip. In addition to this, ADA, LUNA, and DOT have also experienced red candles over the last week. The double-figure losses of these coins are a point of concern for investors and traders.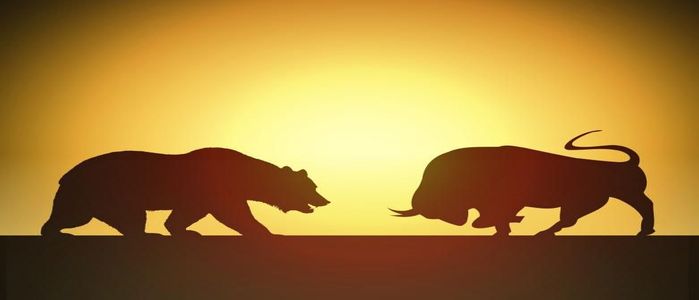 Popular meme coin, DOGE has persisted with its bearish patterns. This is something that has frustrated the Dogecoin community that firmly believed in the massive growth of the token. DOGE has dropped below $0.14 after losing around 17% in a week.
A triggering point for the bear run of the crypto market is the concerns hovering around the tighter regulation and policies for the use of crypto. The Bitcoin 2022 conference in Miami was also unable to reverse the trend in the market.
The US stock market is also experiencing a challenging phase. Therefore, the correlation with the Bitcoin market is quite evident. The US tax deadlines are also approaching in mid-April. This has spread a feeling of fear and anxiety in the consumer sector. Therefore, they are pulling out their investments at a face pace. Major coins are at their support levels, and further degradation in their price might hurt the crypto market severely.