Slope, a third-party Solana-based wallet, has confirmed that its mobile application has a major vulnerability, but the company has denied discovering any information that definitively links the flaw to the $5 million Solana wallet hack that occurred earlier this month.
These are Slope's Statements After Wallet Hack
Even though 1,400 wallets that were tied to the flaw had their funds taken, the Solana-based wallet company Slope said on Thursday that there is no proof that definitively links their mobile wallet's defect with the latest hack at Solana.
This comes after a result of the preliminary study conducted by the blockchain security company OtterSec found that the error logs provided to servers by Slope record the seed phrases, also known as the key to the cryptocurrency wallet, in a fashion that is not encrypted.
This implies that anybody who is able to access the server will be able to read the seed phrases.
According to Slope, the findings of the independent audits indicated that the number of hacked addresses is substantially higher than the number of addresses that were exposed to the vulnerability.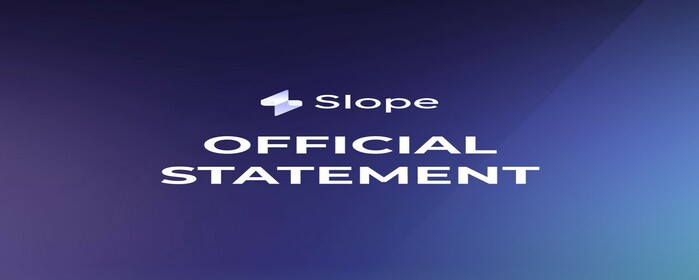 This raises issues as to whether or not another attack vector that has not yet been accounted for is connected to the exploit.
Continued growth in the number of hacks and attacks connected to decentralized exchanges and non-fungible tokens (NFTs).
The cybersecurity firm Immunefi claimed a month ago that hacking incidents cost more than $1.2 billion in only the first three months of this year, indicating what looks to be a rise in frequency for the nascent industry.
Audits have evolved into a more stringent requirement, and now each and every DeFi project is subject to them.
In an interview, the Chief Executive Officer of Immunefi, Mitchell Amador, noted that formal character verification is rapidly becoming the most common norm and that almost everyone is operating bug bounty programs.