During Monday afternoon trading, Bitcoin, and Ether experienced a decline, along with all other top 10 non-stablecoin cryptocurrencies by market capitalization, except for the BNB token. The crypto markets appear to be heading towards a quiet month ahead.
The Community Prepares for a Mixed Crypto Market
During afternoon, Bitcoin remained relatively stable, trading at $29,363 as of 5:15 p.m.. The leading cryptocurrency has been trading below the $30,000 mark since the previous Monday. Meanwhile, Ether experienced a slight decline of 0.21% during afternoon, with its value dropping to $1,866.
At present, the market is going through a consolidation phase, and no major changes are expected. The crypto community anticipates a somewhat uneventful market overview. However, it is often during these seemingly dull periods in terms of price that the most exciting developments in the market and technology occur.
Tron's TRX token experienced the largest decline of the day, dropping 4.52% to $0.07848. This was closely followed by Polygon's Matic token, which fell 1.41% to $0.7021.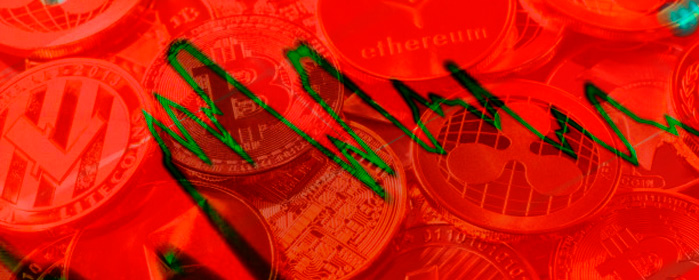 Despite the price decrease, the Tron network saw an average of over 9 million daily transactions in the second quarter of 2023. According to a report by Coin98 Analytics released on July 19th, this daily volume has resulted in an annual increase of 91.24%.
According to data from CoinMarketCap, the total market capitalization of cryptocurrencies experienced a slight increase of 0.08% over the past 24 hours, reaching $1.19 trillion. Meanwhile, market volume saw a significant rise of 53.92%, reaching $27.43 billion.
According to CryptoSlam, Bitcoin's 24-hour non-fungible token (NFT) sales experienced a decline of 19.53%, dropping to $537,410. This resulted in the network falling to the seventh position in terms of the largest blockchains by 24-hour NFT sales volume.
Ethereum's 24-hour NFT sales also continued to decrease, following last week's trend, with a decline of 13.03% to $11 million. However, sales for the largest Ethereum-native NFT collection, the Bored Ape Yacht Club, saw an increase of 23.63%, reaching over $1 million. Additionally, CryptoPunks sales experienced a rise of 45.60%, reaching $139,600.