Senator Sherrod Brown (D-Ohio), the chairman of the Senate Committee on Banking, Housing, and Urban Affairs, suggested during a recent appearance on NBC's "Meet the Press" that cryptocurrency bans could be considered as cryptocurrency firms reel from the implosion of FTX and its consequences. 
Brown said he agrees with Senator Jon Tester's position that cryptocurrencies should not exist in the first place and should be outlawed, but he also acknowledged that such a prohibition would be challenging to implement.
"Maybe banning it, although banning it is very difficult because it will go offshore, and who knows how that will work?" the lawmaker said.
Urging for immediate and aggressive action, the Ohio representative insisted that he has spent the last 18 months "educating" his colleagues and the public about the dangers of cryptocurrencies.
He claimed that he had already requested a government-wide evaluation of all the various regulatory agencies from the Treasury and the Secretary, noting that the SEC and the CFTC have been particularly aggressive and that all other agencies must act similarly and legislatively if necessary.
Senator Sherrod Brown Shares Reasons to Ban Crypto
Senator Sherrod Brown maintained that his actions were motivated not only by a lack of consumer protection or regulation but also by a threat to national security, citing North Korean cybercriminals for drug trafficking, human trafficking, and terrorism. 
Moreover, Brown argued that cryptocurrencies are "dangerous" and a "threat to national security," referencing FTX's shocking collapse as an example of why a ban might be worth considering, but he added FTX is not the entire problem.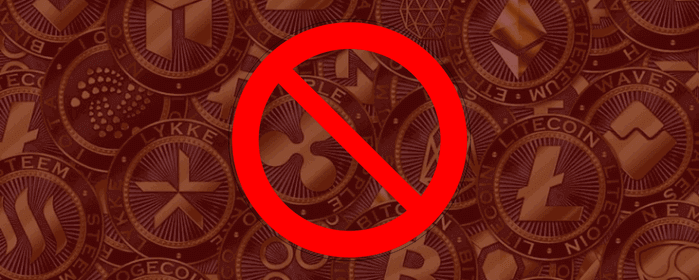 "This is a complicated, unregulated pot of money; it's been in so many ways," the lawmaker asserted. "I mean, Sam Bankman-Fried was at one point worth, they said, $30 billion, and now he's worth probably less than zero and may very well face jail time."
On Nov. 30, Brown issued a statement urging an "all-of-government" strategy for industry regulation, and on Dec. 13, he commended the U.S. Justice Department for charging former FTX CEO Sam Bankman-Fried with a crime.
Bahamian authorities arrested Sam Bankman-Fried on Monday, following a formal notice from the US government that it had filed criminal charges against him and would likely ask for his extradition.
However, not all US Senators agreed with Senator Brown's viewpoints. On November 23, Senator Tom Emmer of Minnesota's 6th District said that the fall of FTX wasn't a "crypto failure" but rather a failure brought on by centralized actors. 
The crypto community has lauded Senator Tom Emmer's remarks, as the best course of action at this time does not involve outright banning the cryptocurrency market, but rather establishing clearer regulations and mechanisms that will guarantee that users' funds are safe with centralized players.