Voyager Digital had a bad start to the month of July. All crypto trading, deposits, and withdrawals have been put on hold by the broker. Just a few days later, the company filed for Chapter 11 bankruptcy.
Tough look for our boy @SBF_FTX in the Voyager chapter 11 bankruptcy that just filed, being listed as the #1 unsecured creditor to the tune of that recently provided $75mm. Literally just flushed that money down the f*cking toilet.

👏🏼 @investvoyager pic.twitter.com/bevXqxizoM

— 💥PETITION💥 (@petition) July 6, 2022
Voyager Digital Files For Bankruptcy
Voyager Digital, a struggling crypto brokerage, has filed for Chapter 11 bankruptcy protection and became the latest victim of the digital asset market instability.
New York-based Voyager has filed for bankruptcy protection in the US Bankruptcy Court for the Southern District of New York. Assets and liabilities are listed in the range of $1 billion to $10 billion in the petition. Roughly $110 million in cash and a few cryptocurrencies are on the line as the company prepares to file for bankruptcy. This will be put to good use in the company's day-to-day operations.
Once the Metropolitan Commercial Bank has finished its reconciliation and fraud protection operations, customers with USD deposits in their accounts will have to wait.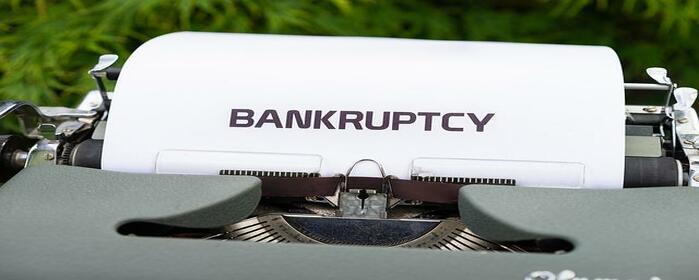 Sam Bankman Fried's Alameda Research, which just gave Voyager Digital a $485 million lifeline, owes Voyager Digital $75 million, according to the filing. Another company owed money by Voyager was not named. Due to current market circumstances, Voyager halted all withdrawals, deposits, and trading on its platform last week. At the time, Ehrlich said that Voyager was requesting further time to meet with interested partners and discuss strategic options.
Moreover, Voyager is the second high-profile crypto firm to declare bankruptcy in recent days, after Three Arrows Capital. In the eyes of the community, this was not a big surprise. Some went on to enumerate all the assets they would lose, while others predicted the next platform to declare bankruptcy.
As the value of digital currencies continues to plummet, the crypto market is experiencing a major liquidity crisis. Platforms are finding it difficult to keep up with the influx of withdrawals.