WeChat, the most popular social media platform in China, has recently amended its policy to prohibit the creation of accounts that provide access to services that are associated with cryptocurrencies or nonfungible tokens (NFT).
WeChat Will Block Crypto-Related Services and Content
WeChat, a popular messaging software originating in China, has now declared that it would no longer permit user accounts to have access to digital assets. According to the latest information, the platform has recently revised its regulations in order to comply with the new legislation. These revisions affect accounts that include digital art collections.
WeChat with more than 1.1 billion daily active users in China, has updated its rules: WeChat public accounts which involved in the issuance, trading and financing of crypto and NFTs will be limited function or banned. https://t.co/0I9oMrvFTp pic.twitter.com/mzclYjFZNg

— Wu Blockchain (@WuBlockchain) June 20, 2022
Accounts that are found to be engaging in such activities will now be subject to the new regulation, which will result in their suspension or termination.  The website also claimed that these types of accounts will be filed away in the "illegal business" area of their database.
Specifically, these accounts include those of firms that facilitate transactions and exchanges between virtual and fiat money or between cryptocurrencies, as well as those that provide information, mediation, and pricing services for cryptocurrency transactions.
Additionally, these accounts include those that include token issuance finance and cryptocurrency derivatives trading.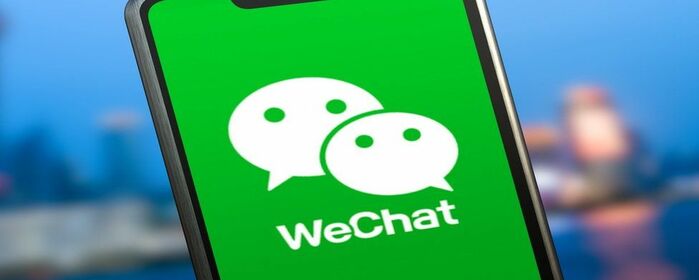 The Chinese government has been actively cracking down on Bitcoin and the wider cryptocurrency ecosystem for some time now. In point of fact, the country with the greatest population in the world was successful in bringing the actions of miners operating on its borders under control by enacting a thorough prohibition last year.
At the end of April, it was reported that the nation was attempting to include cryptocurrency into its operations by conducting a test of CBDCs via the distribution of 15 million yuan worth of digital RMB (e-CNY) to its residents.
It's interesting to note that WeChat's payment option was used to handle the lottery transactions. Since March, WeChat and Ant group-owned WhaleTalk have been distancing themselves from the tech due to a lack of regulatory clarity and fear of a Beijing crackdown.