Behind the scenes, efforts to resurrect the troubled Terra network are still on, and the second iteration of the blockchain is set to launch on mainnet this week.
Do Kwon, the CEO of Luna Foundation Guard, has issued a proposal titled "Terra Ecosystem Revival Concept 2," in which he outlines an updated version of his initial plan as well as how people can vote on how the ecosystem's future will be constructed.
Terra 2 testnet is live
Orbital Command, a Terra validator, unveiled a proposal to resurrect the Terra ecosystem by releasing a whole new genesis blockchain called "Terra 2."
Orbital Command announced the Terra 2 network's details via Twitter threads on May 25, indicating that the Terra 2 Mainnet will go up on May 27. The Terra 2 Testnet, according to the validator, is already up and running.
1/10 If you haven't heard, Terra 2 testnet is live. Mainnet goes live Friday. It's happening!

How much of an airdrop will I get? What is the point of Terra 2? What protocols will be participating?

Everything you need to know about Terra 2. 🧵👇

— Orbital Command (🌎,🌔) (@orbital_command) May 24, 2022
Terra 2 will be the second version of the collapsed blockchain network, according to the official Terra Twitter handle, while there will be no hard fork.
70% of the total token to be airdropped
Terra 2's native token will be called LUNA, and airdrops of this new LUNA token will be given to four groups of people.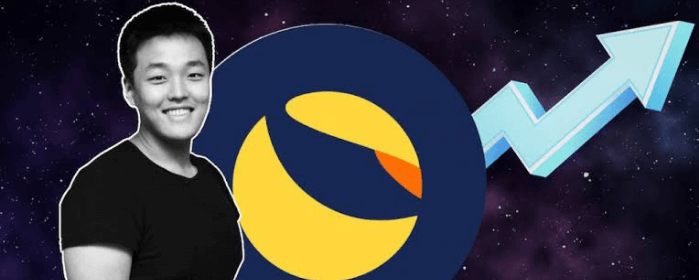 The airdrop will be distributed among the Pre-attack LUNA, Pre-attack aUST, Post-attack LUNA, and Post-attack UST, while each category will be receiving 1: ~1.1, 1:0.033, 1:0.000015, and 1:0.013 respectively.
On May 27, everybody holding 1,000 UST, for instance, will receive 13 new LUNA tokens, while those holding old LUNA will receive 0.15 of the new LUNA token per ten thousand LUNA tokens held.
The Terra 2 ecosystem, according to Orbital Command, will be a new blockchain that will launch with a fully "built-out infrastructure and ecosystem," with 70% of the native asset being airdropped.
Holders should anticipate getting a part of their airdrop shares on May 27th, according to the post, since regardless of category, you will receive "30% of your airdrop at genesis (May 27th), with the balance vested linearly over 2 years with a 6-month cliff."
However, just 30% of the total airdrop will take place on Friday. Furthermore, the airdrop will take place in a "bonded condition," suggesting that transfers will be allowed after a 21-day unbonding period.