Many businesses and organizations, including legal services, transportation, supply chains, and banking, employ blockchain technology. The vast majority of users, however, utilize it to conduct cryptocurrency transactions.
The enormous number of applications for this growing technology should not be overlooked, as it allows individuals to securely store sensitive data and files, conduct transactions quickly, and perform a variety of other tasks while maintaining a high level of security and transparency.
Transactions are conducted directly between users on the blockchain, eliminating the need for a third party to execute the transaction. It is practically impossible to tamper with or edit a transaction after it has been recorded on the blockchain.
The blockchain is also used to build Bitcoin, non-fungible tokens, and other cryptocurrencies, and it is extremely secure.
Regardless of how secure the system is, hackers have uncovered flaws and faults, resulting in a sharp increase in hacking events since 2017. There have been hundreds of attacks and billions of dollars wiped out from projects based on this growing technology in just over a decade of its creation.
According to the report, 698 attack instances have occurred, with up to $26,170,765,304 in losses documented across several blockchains, including Ethereum, Smartchain, Heco, Polygon, NFTs, and others.
Does That mean Blockchain is Not Totally Secure?
If blockchains are not secure, then the most targeted project by hackers should be Bitcoin, yet no issue like that has ever happened before.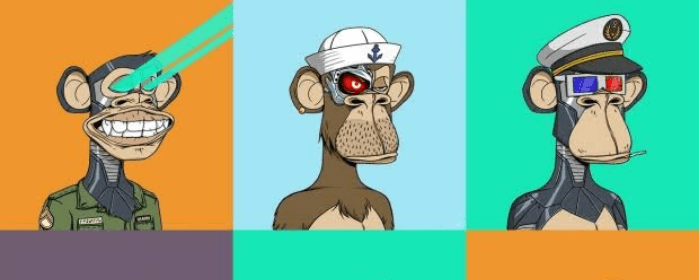 The most recent hacking incident is the official Instagram account of the popular NFT project – Bored Ape Yacht Club (BAYC) was compromised, which made the attacker steal 91 NFTs including 4 BAYC, and 7 MAYC, 3 BACK, 1 Clonex, and other expensive non-fungible tokens.
The NFT project, through its official Twitter account posted on Monday 22nd of April 2022 that the compromiser sent a "Fraudulent link" to a copycat of the BAYC website with a fake airdrop.
This morning, the official BAYC Instagram account was hacked. The hacker posted a fraudulent link to a copycat of the BAYC website with a fake Airdrop, where users were prompted to sign a 'safeTransferFrom' transaction. This transferred their assets to the scammer's wallet.

— Bored Ape Yacht Club (@BoredApeYC) April 25, 2022
The victims "willingly" connected to the fraudulent site and signed a "SafeTransferFrom" that consequently transferred their NFT assets to the scammer's wallet.
Similarly, the last event before the above-discussed was the Wiener DOGE project which suffered a loss of $30,000. According to a report published by the Certik audit team, the Wiener DOGE project was maliciously used at 4:33 pm on April 24, 2022.
The report says;
"The root cause of the incident is that the sender's LP pair is not excluded from the transfer fee through the tightened token contract. As a result, the attacker is able to drain the deflationary tokens in the LP pair, which in turn causes the pair price to become unbalanced"
Apart from these, there have been other various incidents of attacks, but these recent attacks have shown that blockchain cannot be taken down or hacked directly by any means, but might be gotten access to through some protocols, contracts, or applications connected to it. And this can only happen if proper care is not taken or if errors are present in those external apps.