The enactment of a California law requiring cryptocurrency financial service providers to obtain a special licence is now closer. Following the Senate's approval of it the day before, the Assembly voted to approve it on Tuesday, according to a Bloomberg report.
AB 2269, a bill that will create the Digital Financial Assets Law, was filed by California Assemblymember Timothy Grayson with backing from the Consumer Federation of California. If this is passed into law, California will be one of the first states to enact this rule.
The bill moves to the Governor's desk
AB 2269 was approved by the California Senate on Monday, and the Assembly followed suit on Tuesday. Gavin Newsom, the governor of California, will now have to sign the bill into law. He has until September 30 to either sign it or veto it.
The legislation would impose stricter crypto rules and greater monitoring for the industry in California if it were to become law. According to the proposed legislation, which would take effect in January 2025, businesses like digital asset exchanges would have to apply for licences from the state's Department of Financial Protection and Innovation.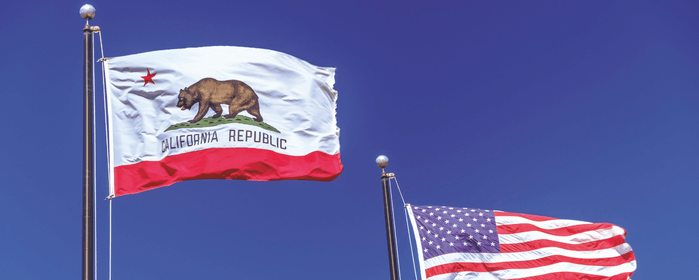 Democratic bill sponsor Timothy Grayson said in a statement that the bill's approval demonstrates the Legislature's recognition that basic regulations are necessary to create a stable crypto market.
According to Grayson, the purpose of the proposed law is to safeguard Californians from financial hardship and promote responsible innovation by authorising and overseeing the operations of cryptocurrency exchanges.
In addition, the measure aims to make it mandatory for licensees to behave in the client's best interest when making cryptocurrency recommendations.
"By licensing digital financial assets companies under the Department of Financial Innovation and Protection (DFPI), the industry will receive necessary regulatory clarity, and consumers will have established protections," he added.
"Onerous licensing"
The bill is criticized by certain industry advocates. A Washington DC-based crypto lobbying group called the Blockchain Association claimed in a tweet on Monday that the licencing provisions of the bill "are designed to install the same type of onerous licencing and reporting regime that has stunted the growth of the crypto industry and limited access to safe and reliable crypto products and services in New York."
1/ California has long stood as a bastion of technological innovation, and with his recent Executive Order on #crypto, Governor @GavinNewsom committed to fostering this next wave of innovators.

However, legislation in the state Assembly threatens to undermine his pledge.

🧵

— Blockchain Association (@BlockchainAssn) August 29, 2022