El Salvador has been buying bitcoin since September last year, slashing about a third of the value of the government's assets as a result of the current cryptocurrency decline that wiped out over $1 trillion from the worldwide market, according to Reuters calculations.
The Central American nation, led by President Nayib Bukele, went all-in on bitcoin, becoming the world's first country to embrace it as legal tender, while also sketching out plans for a volcano-powered crypto mining hub and the first sovereign bond backed by the cryptocurrency.
El Salvador faces fiscal issues
Apart from the impact of the cryptocurrency crash on the country, which includes the now-delayed bitcoin bond, El Salvador faces other financial challenges as global borrowing costs and large debt continues to grow.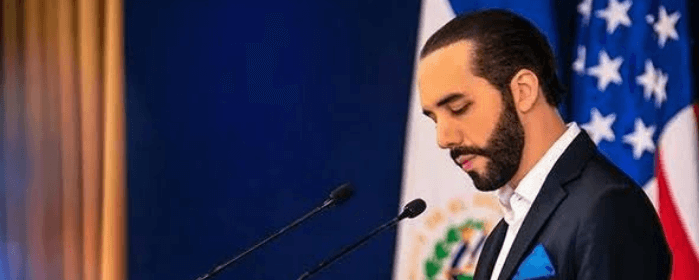 In a statement, Ricardo Castaneda, senior economist and country coordinator for El Salvador and Honduras at the think tank Central American Institute for Fiscal Studies (ICEFI) said "the government's financial problems are not because of bitcoin, but they have gotten worse because of bitcoin." For the government, he said, "bitcoin ceased to be a solution and has become part of the problem."
According to Reuters, the government has lost up to $36 million on bitcoin out of the $104.2 million spent on 2,301 units, which is now worth only $67.9 million, based on Wednesday's volume-weighted average price.
As crypto assets have been swept up in a risk-off investing environment, bitcoin has lost 45% since El Salvador formally approved it in early September, and 26% from its May high.
After the Bukele administration invested millions of euros to deal with the COVID-19 pandemic and its economic impacts over the past couple of years, El Salvador's debt stood at $24.4 billion in December, up from $19.8 billion at the end of 2019.
Rating agencies have also expressed concern about Bitcoin adoption, claiming that it could facilitate money laundering, and the bitcoin risk has prompted bond investors to seek greater returns.
The current account deficit for its remittance and external financing-dependent economy is expected to linger at around $2 billion until 2025, according to the International Monetary Fund.
The IMF, on the other hand, has advised El Salvador to abandon bitcoin entirely. An IMF official said on Wednesday that any deal for a credit line would have to address risks such as those related to the use of bitcoin as legal cash as well as concerns related to economic governance.