In the past few days, Bitcoin has experienced a bearish trend in the market. The leading coin of the crypto market has failed to reclaim the $40K level. BTC was only able to cross $40,000 momentarily, as it dropped back again. Experts believe a similar price movement is expected from the token until it reaches $42,000.
The uncertainty of the crypto market is a major reason for the dwindling price of Bitcoin. Neither bulls nor the bears are in control of the price movements. However, the coin is facing strong resistance in the range of $41K-$43K. The dominance of Bitcoin is at 41.60%.
Bitcoin is currently valued at around $39,050. The coin has lost 1% in the last 24 hours. The trading volume of over 19 million BTC tokens stands at $35.90 billion. Moreover, the token's market cap is just below $742 billion.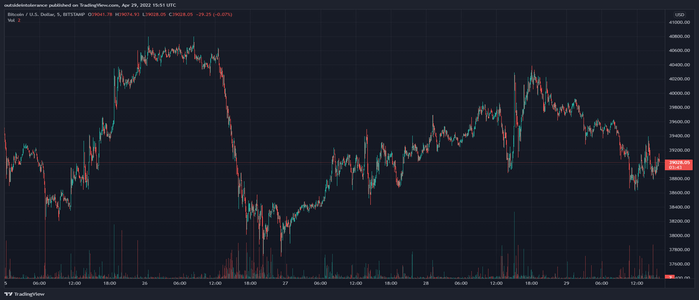 Fear Looms Over the Performance of Bitcoin
According to market analysts, Bitcoin is undergoing strong selling pressure. Due to this pressure, Bitcoin is unable to cross $40,000 successfully. BTC has support at $38,000 and $38,500. Traders and investors should stay cautious if the coin retraces to this point. However, these support levels have helped Bitcoin regain its composure and stability several times in the past.
The cryptocurrency market is undergoing a phase of extreme fear. This is why investors and traders are preferring to stay on the sidelines. Even though Bitcoin developed an upward correction, it faced a huge sell-off from investors. The upward momentum was gained because of the correlation between the stocks market, as stock indices grew stronger.
The previous uptrend line of the token is currently acting as a resistance level. As of now, BTC is in an oversold position. However, Bitcoin enthusiasts are hoping for some support from institutional and retail investors. More brands are expected to start accepting BTC in the coming weeks. The situation will become more precise for the leading digital coin in the next few days.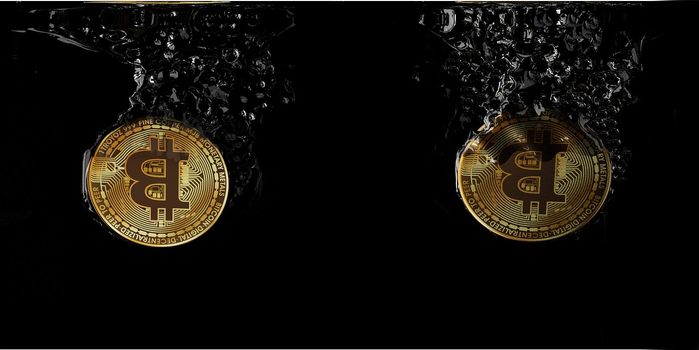 Latest reports indicate that Bitcoin's mining is becoming more complex. This means that BTC mining will be less profitable. However, this might have a positive impact on the value of Bitcoin.
In a recent development, the Central African Republic accepted BTC as a legal tender. Even though it is a smaller economy, the decision has an influential impact on the crypto space. It shows how cryptocurrencies are gaining mainstream adoption in the global economic structure.