The Chinese government has announced that the government will crackdown on bitcoin mining. The announcement came three days after regulators announced their ban on the use of digital tokens for financial transactions. It is likely that this move will further harm the cryptocurrency business. Moreover, it will put more pressure on traders and investors. They are already in doubt over holding their assets, and many of them have started liquidating them.
A meeting was held at the highest level in China. The meeting was chaired by Vice-Premier Liu He, the Chinese president's top representative on economic and financial matters. The State Council's Financial Stability and Development Committee released a statement on this occasion. They said that the government will "crack down on bitcoin mining and trading behavior, and resolutely prevent the transfer of individual risks to the society"
The significance of China in mining
The largest cryptocurrency mining operations in the world are found in China, which accounts for 65 percent of the bitcoin hash rate. This rate is the amount of processing power used by the bitcoin network to verify transactions and mine new bitcoin tokens. As of 2019, the Chinese government had banned the use of bitcoin and other tokens for financial transactions. However, it had ignored cryptocurrency mining farms in Inner Mongolia, Sichuan, Xinjiang, and other mainland locations.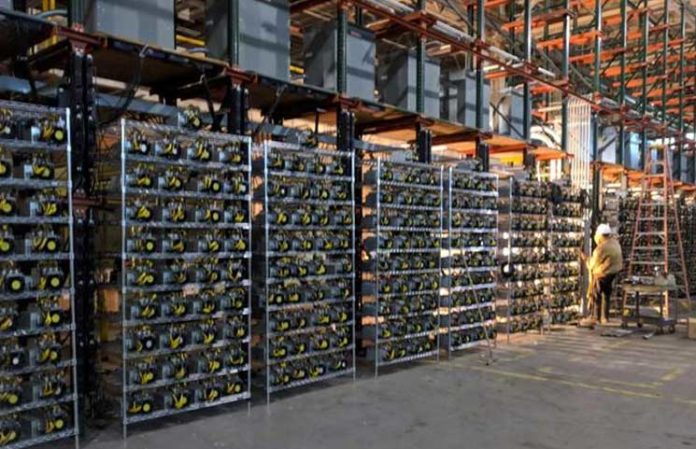 Now, the government is forcing a crackdown on these mining farms, which has disrupted the crypto market. Despite this, the latest statement did not impose an outright ban on cryptocurrency mining. In addition, the report did not elaborate on the measures involved or on the scale of the crackdown.
Recently, three state-backed financial associations issued a joint warning about the risks associated with volatile cryptocurrencies earlier this week. Hence, forcing this statement from the higher officials. Yet some miners firmly believed that Beijing's bark was louder than its bite, as some cryptos were still being sold there as of Thursday. Platforms, like Binance, are running smoothly, and users are conducting trading activities over them freely.
It takes a huge amount of electricity to run large server arrays for cryptocurrency mining. The arrays are used to do the complex calculations required for cryptocurrency transactions and mining.  In addition, the air conditioning needed to cool these facilities consumes considerable energy as well. This is also one of the reasons that Tesla has stopped accepting Bitcoin payments and transactions.