The identity of Satoshi Nakamoto, the founder of the world's first cryptocurrency, has been unknown since the invention of the digital asset. He published the Bitcoin whitepaper online in 2008, launched the coin, and then vanished shortly after. 
The digital asset is described as "a purely peer-to-peer version of electronic cash that would allow online payments to be sent from one party to another without going through a financial institution," in the whitepaper titled "Bitcoin: A Peer-to-Peer Electronic Cash System."
However, in 2015, reports that Australian entrepreneur and computer scientist Dr Craig Wright was the real Satoshi Nakamoto began to circulate online. He said that he founded Bitcoin after quitting his previous job in a stock exchange.
The federal police conducted a raid on Craig's home in 2015 after he made this disclosure, but he and his wife had already fled, heading to New Zealand and the Philippines before arriving in London.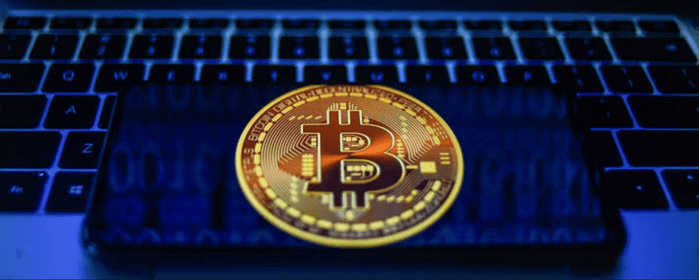 As of this point, there was still scepticism in the global crypto community over whether Craig Wright was actually Satoshi Nakamoto. Some individuals then called him out to provide proof of his identity. Because of this, in 2015 he came up and declared, "Well, some people will believe while some won't, but to tell you the truth, I don't really care."
Craig Wright calls himself Satoshi Nakamoto once more
Craig Wright has once again identified himself as Satoshi Nakamoto, albeit the majority of people have little to no belief in him, according to a television programme that Australia-based The Project TV posted on Twitter yesterday. In fact, some say it's really unreasonable to come outside and say "I am Satoshi Nakamoto."
Satoshi Nakamoto is the mysterious inventor of Bitcoin. But it's an Australian computer scientist's claim to be the real Satoshi which has only deepened the mystery. Hamish Macdonald spoke with Dr Craig Wright. #TheProjectTV pic.twitter.com/RC4qUy7l7t

— The Project (@theprojecttv) August 7, 2022
When asked recently what exactly he stands to gain from being known as Satoshi Nakamoto, he responded that he has no desire for fame or wealth and doesn't care whether people think he is Satoshi Nakamoto or not.
According to the report, Craig Wright runs a company in London focusing on digital finance while he is also a chief electrician, and he maintains that the design of bitcoin was to be used as a digital payment system first and foremost.
The blockchain record also reveals that the real Satoshi Nakamoto owns up to 1 million Bitcoins, which are currently worth billions of dollars. He was therefore challenged if it was within his capacity to at least move one of those coins in order to at least support his claim.
"Again, you can't prove with keys. If I won your car keys, that doesn't prove I own your car," Craig responded.
The majority of bitcoin aficionados across the world continue to question whether Craig Wright is Satoshi Nakamoto because there does not appear to be any strong evidence to support his claim that he is the creator of the ground-breaking technology. 
Of course, since this seems to be the biggest development in Bitcoin history, as one of the presenters pointed out, people will always demand proof.