The Democratic Senate Majority PAC is proposing to refund $3 million in political donations from the former executives of the cryptocurrency exchange FTX in response to the negative headlines that follow its implosion.
These contributions included $2 million from Nishad Singh, the former head of engineering at FTX, and $1 million from Sam Bankman-Fried (SBF), the founder and former CEO, during the 2022 election season.
According to a PAC spokeswoman, the Senate Majority PAC previously set aside the corrupted contribution amounts from Sam Bankman-Fried and Nishad Singh in response to the serious allegations against FTX. She made this statement to CNBC on Tuesday.
They, however, assert that they are prepared to return the money as soon as they receive the appropriate instructions from federal law enforcement agents based on their legal proceedings.
Several PACs Planning to Return SBF-tied Donations
The Democrat PAC is not the first organization to set aside donations related to SBF and his troubled firm; last week, the three primary committees charged with electing Democrats also announced that they would set aside more than $1 million in donations from the business owner Sam Bankman-Fried.
SBF was also a prolific political donor to individual legislators, official campaign committees, and Super PACs, with the Democratic National Committee, the Democratic Senatorial Campaign Committee, and the Democratic Congressional Campaign Committee among the recipients of his cash.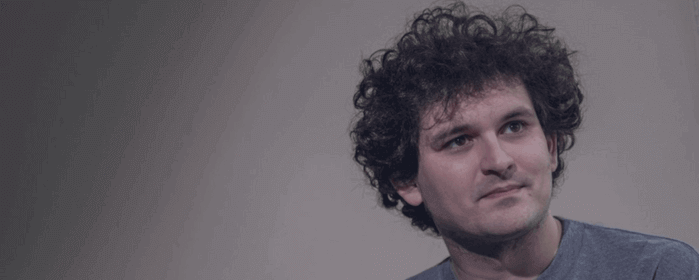 In addition to giving more than $5 million to Future Forward USA, a hedge fund controlled by Bankman-Fried, Alameda Research also spent millions of dollars supporting Joe Biden's 2020 presidential campaign.
Those PACs, according to CNBC, did not respond to requests asking them if they would return the donations to the needy entity, but they are also very likely to do so once they witness others doing such.
The curly-haired entrepreneur gave the midterm elections close to $40 million, the majority of which went to Democrats, including $6 million in April to the House Majority PAC.
After the publication of this report, a PAC spokesperson, CJ Warnke, stated that the PAC "will send the funds in question wherever authorities instruct us."
The former director of engineering for FTX, Nishad Singh, also contributed $8 million to federal campaigns during the 2022 midterm elections, but nobody has charged him with any crimes yet.
These SBF's extravagant donations specifically to the US political campaigns have met several criticisms from many market players and crypto critics who view it as a way to influence crypto regulation.