The price of a Dogecoin imitation called TeddyDoge (TEDDY) has practically reached zero after dropping by more than 99.94% over the previous 24 hours, according to data provided by Coingecko.
According to the report, 10,000 BNB tokens, valued at about $2,557,376 at the time of writing, and $2 million worth of Binance USD (BUSD) stablecoins were stolen by the culprits behind the operation. The assets are, however, now being moved slowly to the Binance exchange.
Teddy Doge is a "soft rug pull"
The "take the rug out from under someone" is the origin of the term "rug pull", which refers to abruptly ending support. The Decentralized Finance (DeFi) projects that provide liquidity to Decentralized Exchanges (DEXs) are those most frequently associated with rug pulls. However, according to blockchain security firm PeckShield, the TeddyDoge project is a "soft rug pull."
The deployer deployed the contract and transferred a large quantity of $Teddy to 0xdbe8ef79a1a7b57fbb73048192edf6427e8a5552, then pump and dump the price of $Teddy.
PeckShield has detected TeddyDoge may be related to Half Pizza ($PIZA) pic.twitter.com/bDWYX7ceOG

— PeckShieldAlert (@PeckShieldAlert) July 25, 2022
In a soft rug pull, founders merely dump their tokens, pretending to the community that they are still invested in and supporting the project instead of burning through all the tokens in the project. By doing this gradually, the existing cryptocurrency investors will hold a token that has been drastically depreciated.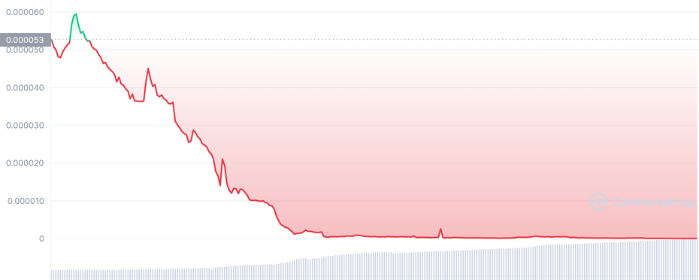 PeckShield asserts that the deployer deployed the contract, and also sent a significant amount of $Teddy token to a designated Binance Smartchain address before pumping and dumping the token's price.
PeckShield has also detected that TeddyDoge may be related to another project named Half Pizza.
TeddyDoge (DRAC Network) is currently trading at $0.000000021 on Coinmarketcap, with a 24-hour trading volume of $11,457,615 USD. Over the previous twenty-four hours, the token has decreased by 99.95%.