The Securities and Exchange Commission (SEC) has accused the Nexo cryptocurrency platform of failing to register the offer and sale of its retail crypto asset lending product, the Earn Interest Product (EIP), becoming the most recent in a line of enforcement actions taken by American regulators to combat malfeasance in the crypto industry.
The SEC said that Nexo began allowing consumers in the United States to transfer their crypto deposits and get interest on those assets in 2020. The regulator then discovered that Nexo had not been properly registered and that the interest program met the criteria to qualify as a security.
According to the SEC's ruling, the EIP is a security, and its sale and offer did not meet the requirements for an exemption from SEC registration. As such, they say that Nexo was obligated to register its offer and sale of the EIP.
Nexo is Satisfied With the Outcome
The firm agreed to pay a $22.5 million fine and stop offering the EIP to American investors without first registering it with the Securities and Exchange Commission (SEC). Nexo did not confirm or deny the SEC's findings but claimed to be "content" with the outcome.
Nexo has reached a final landmark resolution with the U.S. Securities and Exchange Commission (SEC), the North American Securities Administrators Association (NASAA), consisting of all 50 U.S. States & 3 territories and the Attorney General of New York.🧵https://t.co/modjbPsOdV

— Nexo (@Nexo) January 19, 2023
Nexo did, however, agree to fork up an extra $22.5 million in fines to resolve similar claims made by other state regulatory bodies.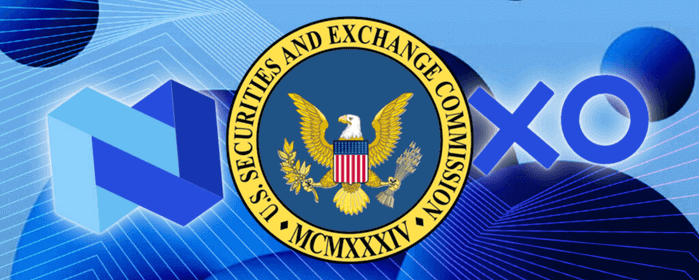 In the statement, the spokesperson for Nexo once again stated that there were no allegations of fraud or anything else except an unregistered securities offering.
Its co-founder Kosta Kantchev said,
"We are confident that a clearer regulatory landscape will emerge soon, and companies like Nexo will be able to offer value-creating products in the United States in a compliant manner."
The co-founder also stated that they can now focus on what they do best, which he claims is building seamless financial solutions for their worldwide audience.
Nexo has voluntarily discontinued offering its interest program to new US investors and has stopped paying interest on any funds deposited to existing accounts.
The SEC has been targeting these offers by cryptocurrency companies over the last year, and in February 2022 it filed its first charges against a BlockFi Inc. subsidiary for marketing a comparable product.
On January 12, 2023, it brought similar charges against the Gemini exchange and Genesis over their EARN program. Gemini has also officially closed down its EARN offering.