Flutterwave, Africa's largest payments technology provider, announced the addition of Nigeria's central bank digital currency (CBDC) eNaira as a payment option for retailers, which might assist in enhancing the digital currency's adoption.
The Central Bank of Nigeria issues and regulates the eNaira as a medium of exchange and store of value.
It was introduced as Africa's first CBDC on October 25, 2021, and is available to users with or without a bank account, as they only need to register and access the wallet via the eNaira mobile app–to increase the usability, especially among those without bank accounts.
Since its inception in October, the CBDC has failed to garner widespread acceptance in comparison to the number of cryptocurrency users in the country.
According to CBN Governor Godwin Emefiele, the eNaira has only had 840,000 downloads and has 270,000 active wallets, including 252,000 consumer wallets and 17,000 merchant wallets, accounting for only 4 billion Naira in transactions since its inception.
eNaira CBDC now available on Flutterwave
Flutterwave's announcement serves as another effort to create a more seamless adoption of the central bank's digital currency.
According to the statement, the FinTech company claims that over 1 million merchants currently accept eNaira payments from their consumers, and they are optimistic that this figure will continue to rise as they innovate and expand.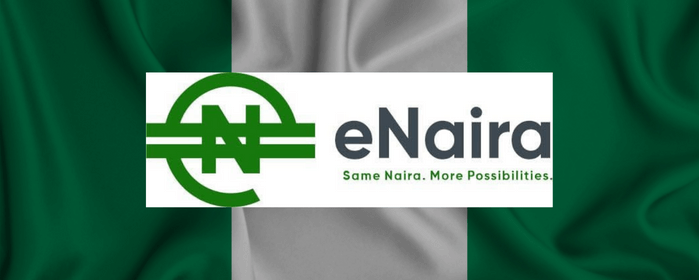 "We're always looking for ways to simplify payments for businesses and their customers," Flutterwave maintained in the announcement. "One way to do this is to enable payment methods that our customers and their customers find useful."
The launch of the eNaira payment option is just another attempt by the firm to guarantee that when companies perform the hard work of getting clients to the platform, the choice of payment method is not a hurdle.
Flutterwave offers a series of services using different methods, which include bank transfers, cards, and Barter by Flutterwave.
The FinTech giant presently works in Africa, Europe, North America, and other emerging regions by offering a suite of payment solutions that allow over a million companies to accept payments from clients anywhere in the globe in over 150 currencies, including the Naira and eNaira.