Despite the dollar's strong performance, the author of the popular personal finance book Rich Dad Poor Dad, Robert Kiyosaki, has predicted that the US dollar will collapse by January 2023 as the Federal Reserve pivots.
The US dollar has reacted favourably to the Federal Reserve raising interest rates to historical levels, gaining ground on other major fiat currencies around the world–especially the British pound–standing out as one of the currencies that is struggling against the USD.
Robert Kiyosaki Says Bitcoin is a Buying Opportunity
As a result, he suggested bitcoin as one of the investments to consider as the Fed raises interest rates.
Robert Kiyosaki is the founder of Rich Dad Company and Rich Global LLC, a private financial education firm that provides people with books and videos on personal finance and business training.
"The English pound died this week," Kiyosaki tweeted on Saturday, after the British pound's precipitous decline against other currencies and the Bank of England's emergency bond-buying program to stabilize markets.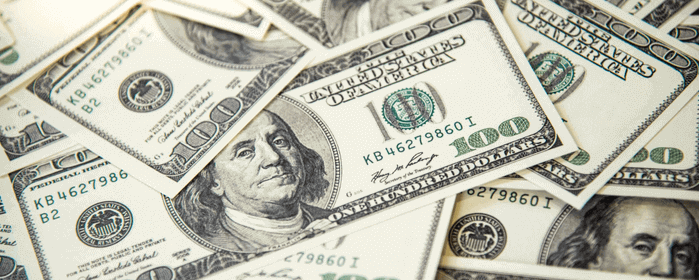 In one of his most recent tweets, he reiterates his belief that the US dollar will follow the British pound sterling and crash by January after the Fed pivots while asserting that he won't be a victim.
"To profit from the crash of the US $, I bought many more US silver Buffalo rounds. Silver is a bargain," he noted in his tweets.
Furthermore, he refers to the state of the global markets as a "buying opportunity" in his most recent post as of press time, noting that if the FED keeps raising interest rates, the US dollar will strengthen, driving down the price of gold, silver, & bitcoin.
BUYING OPPORTUNITY: if FED continues raising interest rates US $ will get stronger causing gold, silver & Bitcoin prices to go lower. BUY more. When FED pivots and drops interest rates as England just did you will smile while others cry. Take care

— therealkiyosaki (@theRealKiyosaki) October 2, 2022
He advises his more than 2 million followers to buy more because when the FED pivots and lowers interest rates, as England recently did, "you will smile while others cry."
Bitcoin Struggles to Break the $20k Barrier, While Volume Increases
Investor interest in Bitcoin is consistently rising, despite significant corrections the asset experienced in 2022 and its current struggle to break $20k.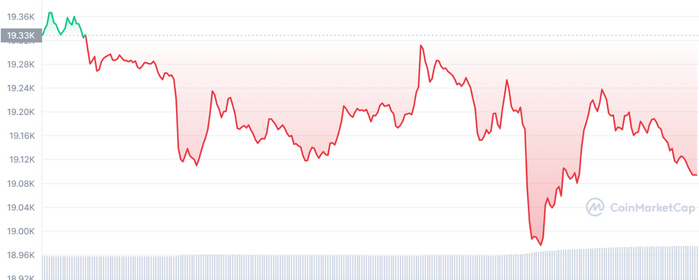 Bitcoin's trading volume has steadily increased as the leading crypto appears to be living up to expectations of being a haven asset in an inflationary setting.
The current price of the asset is around $19,130, declining by just about 1% over the last 24 hours. Notably, BTC has over 23 billion dollars in trading volume with an increase of 28.49% in the past day.