The SEC continues to tighten its grip around crypto firms, as it has now targeted a San-Francisco based crypto exchange, Kraken, for violating securities laws. The recent probe relates to previous offerings the exchange made to its clients. Based on the current scenario, the probe itself is in a later stage, and a settlement is expected in the upcoming days. Furthermore, it is still unclear what certain offerings are thoroughly examined by the securities regulator. The CEO of Kraken, Dave Ripley, stated that the exchange would continue to function normally. In addition, there are no plans whatsoever of delisting any coins or tokens the SEC has deemed as securities.
Scoop: Crypto exchange Kraken is facing an SEC investigation into whether it offered unregistered securities. The probe is at an advanced stage and could lead to a settlement in coming days. pic.twitter.com/z6wQngJBPY

— Ally Versprille (@allyversprille) February 8, 2023
Kraken claims to be an all-in-one cryptocurrency exchange that empowers users to buy and sell a considerable number of cryptocurrencies. The exchange can be classified as the fourth largest on the basis of daily volume. However, this is not the first time Kraken has caught the attention of the SEC. In November 2022, the exchange agreed to pay a sum of almost $362,158 to the US Treasury Department's Office of Foreign Assets Control. The sum itself was deemed as a fine as the exchange was alleged to have violated sanctions against Iran.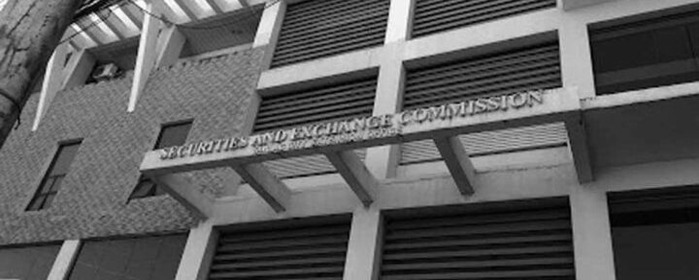 Kraken Becomes the Next SEC Target
The chairman of the SEC, Gary Gensler, stated that the goal was to make crypto exchanges come into compliance. However, that would only be possible if these exchanges register themselves with the SEC. The CEO of Kraken made it clear that he did not see any need to get the exchange registered with the SEC as it does not offer any securities. Keeping this in mind, he added that there are no tokens classified as securities that the exchange might list. As a reply, the chairman of the SEC stated he considers tokens other than Bitcoin (BTC) to be securities.
Kraken has been going through some tough time lately. Recently, it had to cutback on its headcount to manage finances. Also, the exchange had to suspend operations in Abu Dhabi. Now, the SEC fiasco will further deteriorate Kraken's path, and it will be a test for the firm to come out on top of this matter.
The US regulators have developed a keen interest in the crypto space since the collapse of FTX. Just recently, the SEC came up with similar charges against Gemini and Genesis. Along with the SEC, several other authorities are acting like strict watchdogs over crypto service providers. Gensler believes that the crypto world is non-compliant, and effective actions are needed to protect customers.