The Blockchain Technology Association of Nigeria (SiBAN) has encouraged the Central Bank of Nigeria (CBN) to reconsider its existing anti-crypto order prohibiting commercial banks and other financial institutions from conducting cryptocurrency-related transactions.
The viewpoint was pushed at the second annual Blockchain Associations Forum (BAF) Member Summit, which was conducted digitally and attended by more than 53 countries, according to a report by the Nigerian news source The Guardian.
Putting More Attention to Monitoring Systems and Coordination
Nigeria was represented in the BAF discussion on national digital asset strategy, crypto asset regulations, and the future of the world economy by the Stakeholders in the Blockchain Technology Association of Nigeria (SiBAN), a founding member of the BAF.
However, the committee advocated putting less attention on outright bans and more on comprehensive and efficient transaction monitoring and reporting systems.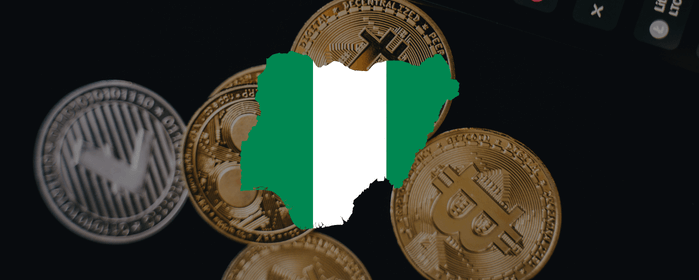 Senator Ihenyen, president of SiBAN, asserted that the CBN's directive prohibiting financial institutions from facilitating transactions involving cryptocurrencies impedes the efforts of law enforcement agencies to investigate and prosecute crypto-related crimes in the country because Nigerian regulators, in particular the CBN, have not yet provided or implemented a regulatory framework on such assets.
He stated that regulators and the government need to improve multi-stakeholder interactions, particularly in the crypto asset market to ensure effective development of rules and regulations in the crypto asset sector, as well as to support, and promote compliance and collaboration while strengthening confidence between operators and regulators.
Ihenyen noted that despite the nation's National Blockchain Adoption Strategy, there is a lack of collaboration among stakeholders, especially regulatory agencies like the Central Bank of Nigeria (CBN), the SEC, and other major regulators, which has had a hurtful effect on innovation development, policy making, and regulatory oversight in Nigeria's growing crypto-assets sector.
"Nigeria is targeting to realise up to $10 billion from the Blockchain technology by 2030," according to Ihenyen. "SiBAN is recognised as a stakeholder in the National Blockchain Adoption Strategy."
The president further urged that the National Blockchain Adoption Strategy be reviewed to make sure that all parties mentioned within the framework, including the CBN, are on the same page.
He considers a review would encourage uniformity, predictability, and innovation support and development in crypto asset regulations and laws.
According to Chainalysis data released last month, relatively low-income countries like Nigeria are among the top 20 in terms of the global crypto adoption index score. According to the index list's rankings for grassroots cryptocurrency adoption, Nigeria sits in position 11.