The cryptocurrency market has grown to become a trillion dollar market. More and more people show interest in exploring the opportunities driven by this concept. However, the uncertainty hovering over the volatile crypto market has resulted in a rather stagnant growth of the overall market.
Nonetheless, over the last 24 hours, the crypto market has experienced a constant inflow of cash. As the global crypto market cap moved to $1.44 tn with more than 1.1% rise. Additionally, the total crypto market volume increased for about 7% to cross the $64 bn mark.
Recent market price updates
Among cryptocurrencies, Bitcoin, Dogecoin, Stellar Lumen, and Bake shed prices. However, Ether, Cardano, and Lina were among the gainers. After surpassing the $35,000 level, Bitcoin staged a downward slide below the $34,000 mark. As it is currently traded at around $33,665 after an almost 5% decrease. However, despite sliding back, Bitcoin is still up by 18% since the start of this year. It can be a healthy sign for the world's top cryptocurrency, which can rise after this phase of corrections.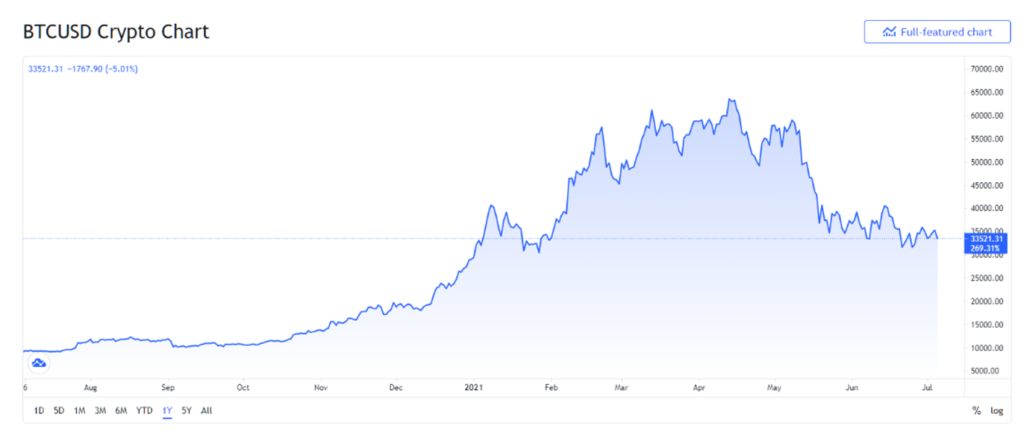 Moreover, the fan favorite and Elon Musk backed Dogecoin also suffered from a sharp downward slide. Since topping at $0.73, Doge has suffered from constant dips. This time around Doge went down by almost 6%, pulling its price back at around $0.23.
Another major development in the crypto market was that the daily active addresses of Ethereum surpassed that of Bitcoin. This is a major indication of how Ethereum has the tendency to replace Bitcoin as the world's largest cryptocurrency. These active addresses show the total number of active senders and receivers for a specified digital token. Many traders and investors have preferred Ether over Bitcoin lately, as it promises more growth and has a higher profit potential. The project of Ethereum is deemed to be more suitable for a long-term success rather than the project of Bitcoin.
The price of Ethereum slowly moved upwards crossing $2,300 for a brief period of time. However, it was pulled back to around $2,200.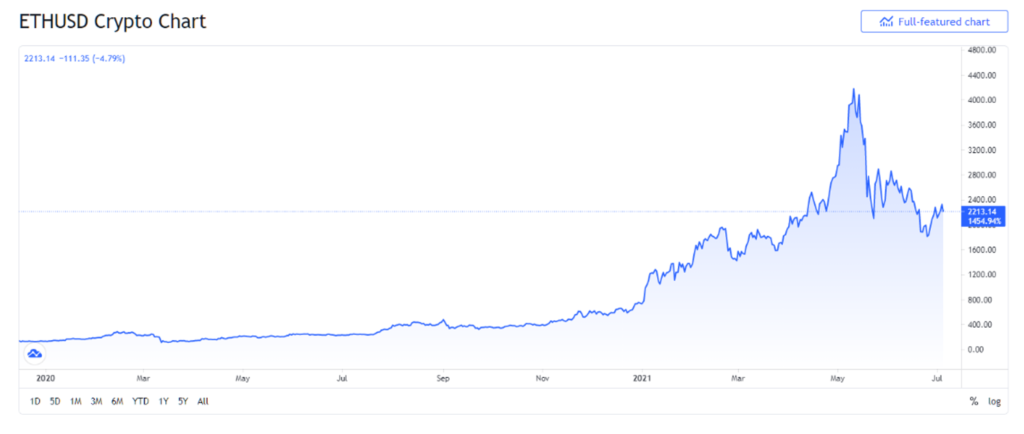 Previously, Ether topped the crypto charts by crossing $4,000. However, during market corrections it was dragged back at the halfway mark. Soon it may breakout from the resistance levels to make a move upwards again. It still has a lot of ground to cover to reach up to the level of Bitcoin. It certainly has the potential to do so.