America's largest cryptocurrency exchange, Coinbase, yesterday unveiled a voter registration tool and a crypto policy education initiative to provide users with resources to help them become informed about crypto issues, understand the positions of their elected officials, and take part in the crucial policy debates taking place across the country.
Faryar Shirzad, Chief Policy Officer of Coinbase, states in a Thursday official post that the cryptocurrency platform has heard loud and clear from its users that they want to participate in these discussions and are looking for reliable resources, tools, and support to enable them to be heard.
Coinbase plans to provide election transparency
The CPO added that the crypto community and its customers have expressed a need for materials that would enable them to participate in and shape these discussions, as well as an understanding of how these ongoing discussions will affect the future of cryptocurrencies.
As a result, the corporation launches these programmes because it is aware that access to voting and knowledge of the topics are two of the main obstacles to political participation.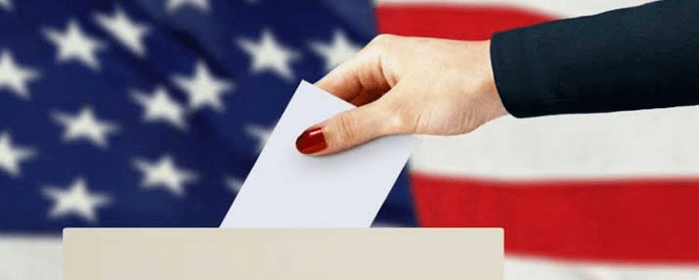 Their voter registration and education effort, according to them, is focused on assisting the crypto community in becoming more empowered by assisting them in overcoming these obstacles.
They declared that they are happy to contribute by giving cryptocurrency voters dependable information on the issues, candidates, and political procedures that will determine the future of cryptocurrency.
Politics involvement becomes important
Although the American-based corporation has a no-politics policy, the CPO clarified that they have always stated that they will participate in politics when it is relevant to their purpose of promoting economic freedom globally.
"The 2022 U.S. midterms are one of those moments. Being informed and being engaged are mission critical for the future of crypto," he asserted.
The next midterm elections, as per Coinbase, are the most crucial in the history of cryptocurrency because they will probably determine how blockchain, web3, and cryptocurrency are regulated.
The organisation thinks it's critical that elected officials are aware of the possibilities of cryptocurrencies and support legislation that encourages more innovation in the US and global development toward a time when everyone enjoys economic freedom.
Therefore, they contend that logical and practical crypto laws are essential for preserving American competitiveness and stimulating innovation. Participating in the U.S. midterm elections in 2022, however, would offer everyone the chance to have a significant voice in the discussion about the future of cryptocurrencies.