The crypto lending industry has experienced significant liquidity challenges, due to lenders' inability to offer complete liquidity on assets that were lent out at the same time during the large bear market of 2022.
In the midst of the turmoil, Zipmex announced in July that it has US$48 million (S$66 million) of exposure to Babel and US$5 million with Celsius. As a result, it became the most recent sufferer of a crypto crisis brought on by the failure of the TerraUSD stablecoin.
According to a Monday Bloomberg report, Singapore's High Court gave Asia's Zipmex Pte cryptocurrency exchange more than three months of protection from creditors, allowing the ailing company time to develop a funding strategy.
Zipmex granted creditor defence
On July 22, the firm submitted an application for moratoria that would protect Zipmex Asia and its major operating subsidiaries from prospective creditor lawsuits.
The list contains Zipmex Pte Ltd (the Singapore entity), Zipmex Company Limited (the Thai company), Zipmex Australia, and PT Zipmex Exchange Indonesia as the other entities identified in the application.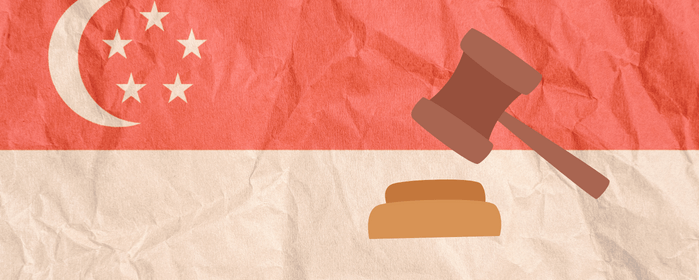 Zipmex stated that the company is "exploring multiple routes" to get funds in a statement dated Aug. 2. After signing a memorandum of understanding (MOU) with two investors, it declared that it is speeding up the due diligence process.
Zipmex had asked for a five-month extension to protect the businesses from any legal action from its creditors, but Justice Aedit Abdullah expressed worries about the group's lack of communication with creditors, notably Thai consumers, on Monday, August 15.
He gave the group a three-month extension until December 2 to resolve the issues brought up, with the possibility of a further extension in the future.
While Zipmex's attorney observed that no Thai creditors have filed affidavits objecting to the group's application, Justice Aedit Abdullah stressed that more must be done to engage them. The judge emphasised that they have not held a town hall with creditors.
"It is not enough to say that no objections were received, because if we are dealing with lay creditors, it will be difficult for them to file affidavits in Singapore. And I also appreciate that there might be language issues… Nonetheless, they have an entitlement to object and to make it known what their concerns are," he said.